What we're all about.
wonderMakr is an award-winning creative technology and experiential production studio that builds custom interactive and immersive installations, products and platforms. Our team and multidisciplinary approach to our work has afforded us a wealth of intimate knowledge about disparate, new and emerging technologies. We live for a challenge and embrace innovation.
Guiding us are a set of core values that are the foundation of our culture and inform everything we do.
Our core values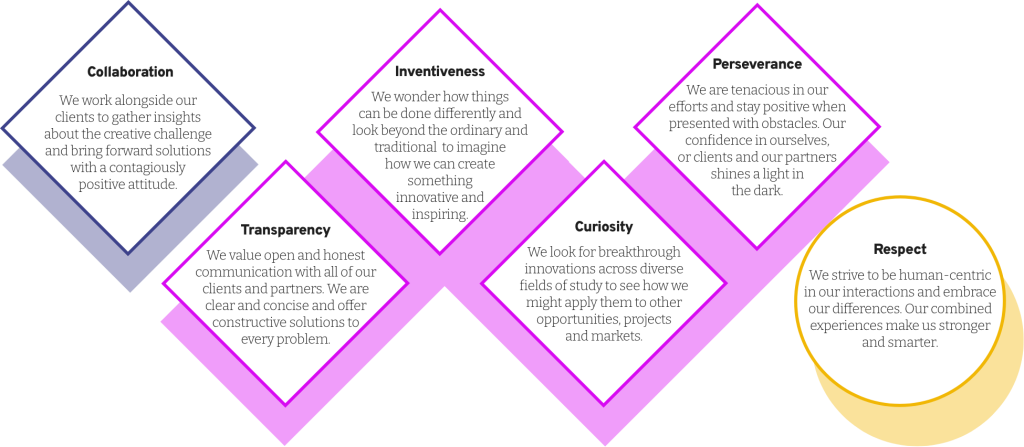 Our Team